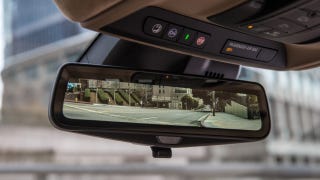 General Motors announced today that the new Cadillac CT6 will include a "Super Cruise" feature—described by the company as "the industry's first true hands-free driving technology for the highway." The technology is similar to Tesla's Autopilot feature that lets people take their hands off the wheel when they're…
The phrase V2V, meaning vehicle-to-vehicle communication, gets tossed around a lot when autonomous cars and the future of car safety come up. But it's not some far-off thing: it's becoming a reality on current cars, with Cadillac in particular launching it as standard on all 2017 CTS sedans. So what is V2V, how does…
The question I had, as I picked up the 2016 Cadillac CTS V-Sport on a summer Saturday morning, was how a four-year-old might like it.

The first time I saw CarPlay in action, I couldn't believe it. You could plug your iPhone into the infotainment system and then get iOS on your dashboard?! It seemed like Apple finally found a way to turn an automobile into a rolling computer like Knight Rider.

If you weren't already excited about seeing the Ghostbusters' new proton packs and jumpsuits, director Paul Feig is now offering a sneak peek at the iconic Ecto-1 vehicle. Like its predecessor, it's a vintage Cadillac. Somewhat unlike the original Ecto-1, however, this new car is undeniably a hearse.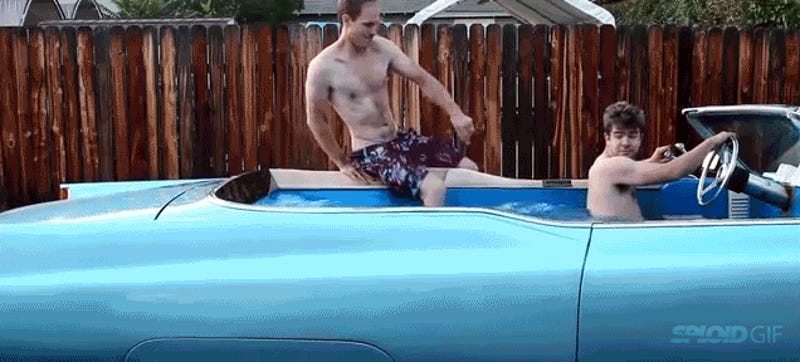 Many years ago these two engineers drank a keg of beer and decided to transform a 1969 Cadillac into the fastest hot tub in the planet. After several attempts their carpool is ready—now they are asking for your help to take their invention to the Bonneville Salt Flats, Utah, and set their silly speed record.
I don't like Cadillacs but I'd drive the hell out of this concept by Ondrej Jirec, a Czech student at the Art Center College of Design in Pasadena, California. If Darth Vader had a car, this would be it (although I'm sure Sark—the villain from the original Tron—would drive one too.)
When I was a kid, I always loved it when auto show season came around, and the concept cars hit the stage. Looking at those uncommon curves felt like looking into the future, where roads twisted through the heavens and The Jetsons read like a historical document. It's funny how that feeling survives.
More dusty Newton prototypes have emerged from the archives as everyone's busy drycleaning their favorite black turtlenecks in preparation of Apple's tablet announcement. The Bic and Cadillac hit the FCC but never quite made it to shelves, apparently.
The appropriately titled Cadillac World Thorium Fuel or "WTF" has features you are not going to find anywhere else. It runs on clean Thorium nuclear fuel and offers maintenance-free service for 100 years or more.