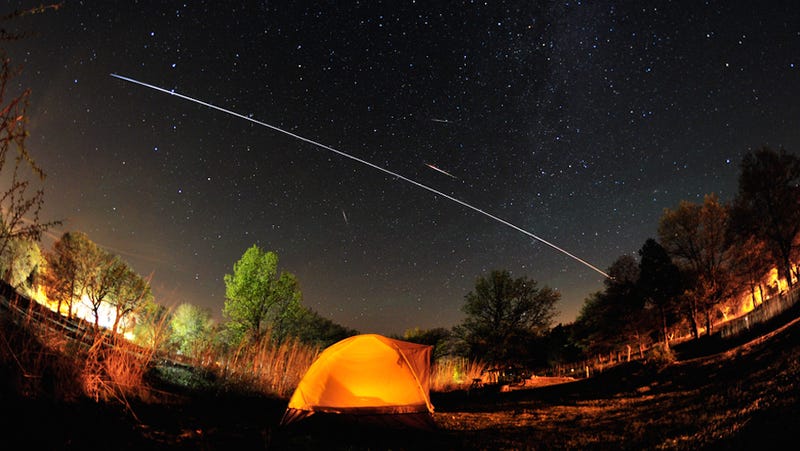 The much anticipated and never-before-seen Camelopardalids meteor shower graced the skies of the Northern Hemisphere this weekend. While many say the reportedly epic meteor shower fell well short of expectations, others posted some pretty awesome photos online. What did you see?
The Solar Planetary And Meteor Detection has a hilarious acronym, but more importantly it's a way to watch a meteor shower despite being clouded in. Here's a glimpse of how the radio antenna network observed the brand-new Camelopardalids.
The Camelopardalids are having their debut meteor shower tonight. Will it be awesome, or a total fizzle? We have no way of knowing, we just know that we're encountering a fresh batch of dust in space we've never ran into before. So head out tonight, take a look, and report back!
Skygazers tonight will have a rare opportunity to witness the arrival of a brand new meteor shower. Astronomers aren't sure what to expect, but many predict we could see the skies flood with hundreds of meteors per hour, which would make tonight's far and away the most spectacular shower of the year.