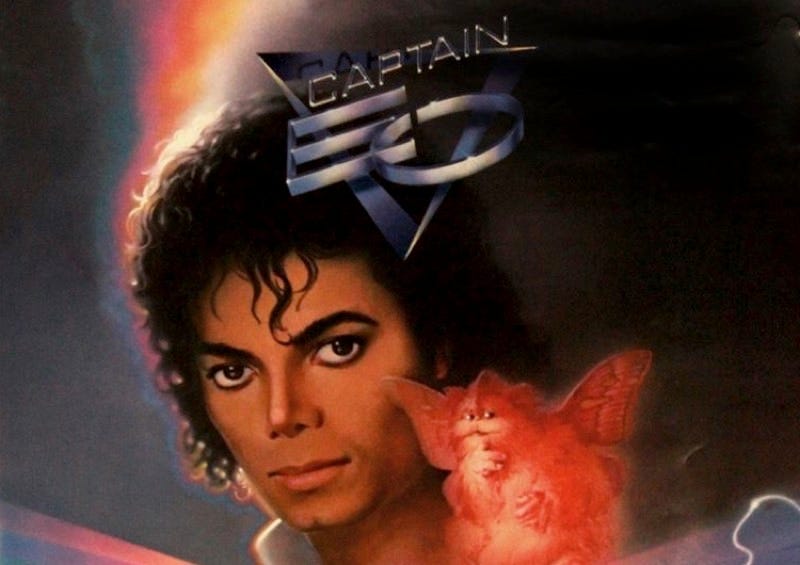 Captain EO has been a Disney park staple since 1986, the height of Michael Jackson's post-Thriller fame—but the Francis Ford Coppola-directed, George Lucas-produced short will shut down December 6 to make way for new attractions. A new oral history sheds light on all the making-of drama.
Space is an unforgiving medium. Out there, in the tractless depths, the slightest mistake can be fatal for everybody. And that goes a hundredfold for mistakes by commanding officers. A single mistake can mean the death of hundreds, if not millions, of people. And there are plenty of commanders and captains who've…
I remember watching Captain Eo back in my college days, using polarized eyeglasses. At the time I was blown away by the 3D experience, which also incorporated real life effects, like lasers and fog. Now, the 17-minute film is back.
Rumors are circulating that Michael Jackson and George Lucas' 3D Captain EO theater experience will be returning to Disney World 2010. Let's hope this time they keep the map away from Hooter — damn elephant aliens. [MiceAge]
With Michael Jackson dead, we're at the end of an era. But even though we have to hustle into the future without him, nobody will ever forget Jackson's strangely brilliant contributions to science fiction and fantasy.
Here are a few of the awesomest moments from Captain EO, Michael Jackson's science fiction movie which played in Disney's Epcot Center from 1986 to 1994. There are so many incredible things in this film, from the weird squirrel that sits on Michael's shoulder to the constantly farting elephant. Not to mention Anjelica…