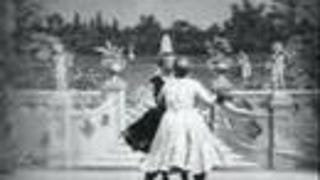 Thomas Edison and his friends were prone to recording short movies for amusement. This particular one reveals how the brilliant inventor is really just like nearly any other man: He just wanted to watch women box.
Motorola's officially not pulling any punches, with a full-page Droid X ad in the NY Times today making it clear that their phone don't need no stinking bumper. If their last ad was a jab, this one's a full-on haymaker.
Release the hounds! First Nokia writes a post about how holdable its phones are, and now Motorola's touting that Droid X "allows you to hold the phone any way you like." In this full-page NY Times ad, no less.
There's no love lost between Google and Microsoft, at least based on a recent interview with Google CEO Eric Schmidt.
It's only been out for a day, yet Google's new Street View feature is already causing havoc, invading the privacy of Mary Kalin-Casey, whose cat Monty is shown in the above photo outside her home. Personally, I can barely make out a cat in that photo. What do you guys think? Is this an invasion of privacy—should…