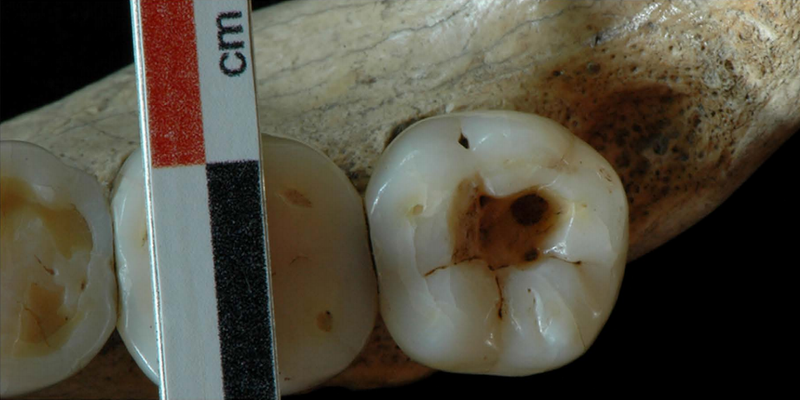 Dentists are scary. Even in the most modern medical scenario, it is undeniably horrifying for someone to stick sharp objects in your mouth. Imagine what it was like 14,000 years ago. Actually, you don't have to because a team of scientists just found the earliest example of dentistry, and it's fucking horrifying.
Dreamworks' upcoming prehistoric comedy The Croods is really growing on us, with some truly beautiful production art and a host of odd-looking animals. This first clip gives us a peek at some of those critters in action, including Guy's sloth, Belt, and one tiger-striped fellow who's in danger of becoming lunch. But…
This is the news report that will win every single Peabody Award this year. CNN/El Paso news station KVIA recently took what was essentially a story about a "butt naked" squatter living in an abandoned building outside of El Paso and weaved it into some sort of surrealist horror drama.

In the early days of humanity, the Cromag tribe encounters fire with the first time and has a grand old time throwing things into it, but doesn't know how to make fire themselves. In The Discovery of Fire, when the neighboring Neandert family wants a little fire to call their own, things start to get silly — and a…
Click to viewThis hilarious animated sketch has the final word: it never pays to be a late adopter. Not ten thousand years ago, and not ten thousand years from now.
Webcomic Dresden Codak takes aim at science fiction that portrays technology in a negative light, by imagining what cavemen's pessimistic science fiction would look like. Needless to say, digging latrines and harnessing fire don't go terribly well.