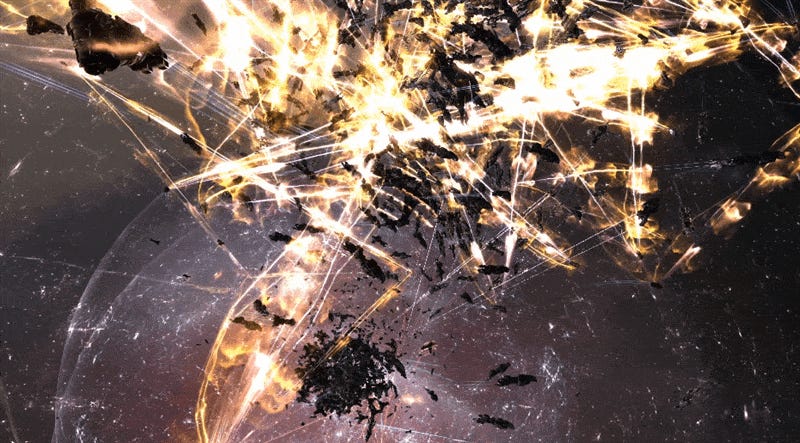 One week after this monstrous galactic throwdown in EVE Online, the sci-fi MMO is the scene of another humongous space battle—and it's all because of a missed bill payment.
EVE Online is known for being a video game universe where players come first. Their alliances, decisions and protests change the shape of the fictional galaxy and the huge multiplayer game it lives in. And starting next year, the player-driven sagas of CCP's hit MMO will be providing the fuel for a new comic-book…
More and more vehicles are coming equipped with emergency braking systems that can stop a car before it hits something. And as CCP realized, the same technology could be just as useful with a remote control toy. After all, you're putting an untrained, unlicensed kid in control of a small car that can seriously bang up…
EVE Online is getting a television series, thanks to a partnership between the MMO's publisher and an Icelandic filmmaker, and it will take its inspiration from the stories EVE players left on a website honoring the game's first decade.
The headlines around the world about Sean Smith last year were mostly about how he left this Earth. But this is a story about what he did while he was here. This is a story about Sean Smith's life—about what he did in the so-called "real" world and what he did in a virtual galaxy where he was a Machiavellian legend.