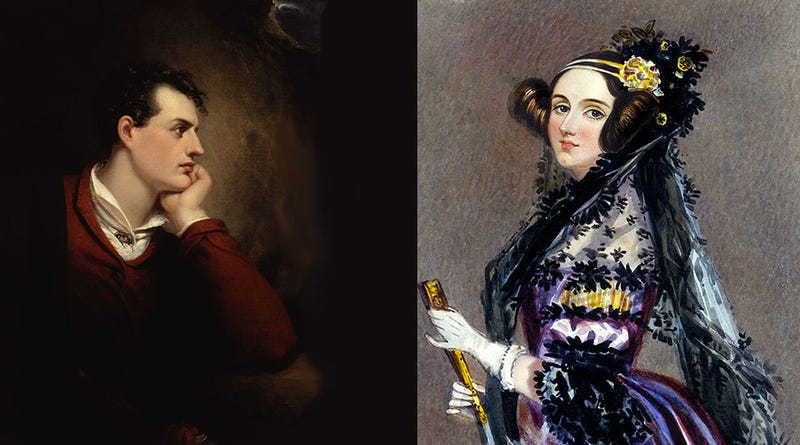 Ada Lovelace is now most famously known as the mother of computer science, but during her lifetime, she was also well known on account of her famous father: Lord Byron. Although Ada never met her father, his scandalous behavior had a profound effect on how she was raised — on a strict diet of mathematics.
Charles Babbage was one of the fathers of computing, but in addition to his fascination with mathematics and engineering, he had a curiosity with the occult. Starting from an early age, Babbage wondered if the existence of God and paranormal phenomena could be proven scientifically — and he started by trying to…
Charles Babbage's difference engine—the mechanical precursor to today's digital computers—is a beautifully intricate machine. Now, you can take a real close look at it using this gigapixel image.
Tuesday was Ada Lovelace Day, a day when we celebrate women in science and remember the contributions of Augusta Ada Byron, later the Countess of Lovelace, who wrote devised an algorithm for Charles Babbage's analytical engine. Cartoonist Sydney Padua celebrates Lovelace in her webcomic 2D Goggles, or The Thrilling…

If Charles Babbage and Ada Lovelace had managed to complete the Analytical Engine and usher in an age of Victorian computing, what would they do next? According to one comic, the obvious answer is: team up and fight crime.
For those who haven't yet heard, a band of number-crunching nostalgists took the concept design for Charles Babbage's Difference Engine No. 2, and turned it into a real, fully functional machine. But what really makes the Difference Engine amazing is only noticed when you watch its thousands of moving parts in action.…
The London Science Museum finally completed work on the Victorian era's greatest supercomputer, the Difference Engine No. 2, 120 years after the death of inventor Charles Babbage. This five-ton machine is currently traveling across the pond to San Francisco, and will go on display in America for the first time…