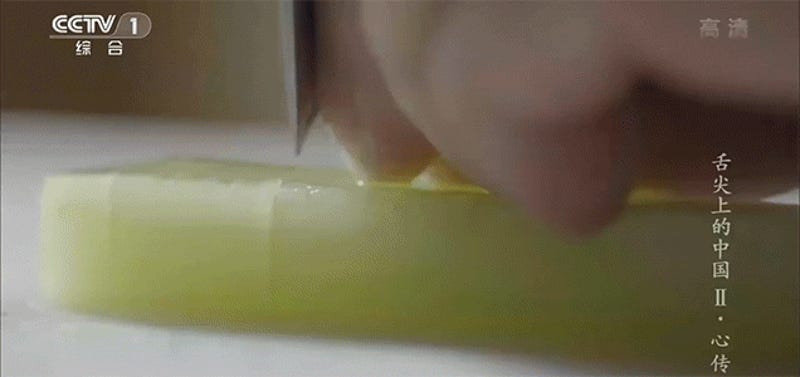 This video shows off the versatility of a Chinese chef's knife, also known as a Chinese cleaver. For a big hunk of metal that looks at home in a butcher shop, the cleaver can actually handle precise tasks as well. From cutting meat and butchering chicken to finely slicing vegetables and tofu to even making designs…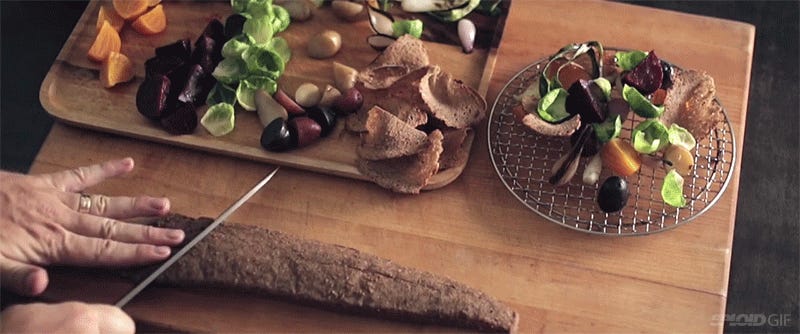 Life and Thyme continues its excellent video series about food and chefs by taking a look at Chef Timothy Hollingsworth and his upcoming Otium restaurant. In this chapter, we see Hollingsworth take a visit to the fish market and cook a splendid looking dish while talking about what food and more importantly, passion…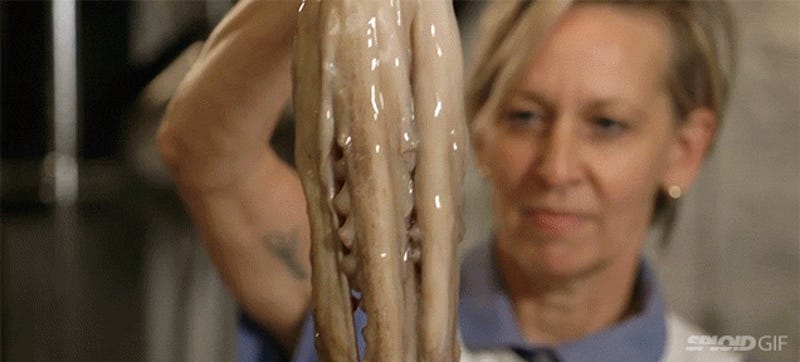 Mind of a Chef is one of the best shows about food on television right now and this upcoming season they're going to feature Gabrielle Hamilton from Prune in New York City. She's a James Beard award winner so it'll be fun to see what influences her and how she works but really, it'll just be super cool to see all the…
These wildly inventive dishes from clever Instagram user Chef Jacques La Merde (translation: Jack Shit) repurpose junk food you'd find in the cupboard of college kids feeding themselves for the first time into perfectly plated, "tweezered everything" dishes that wouldn't look out of place at three Michelin star…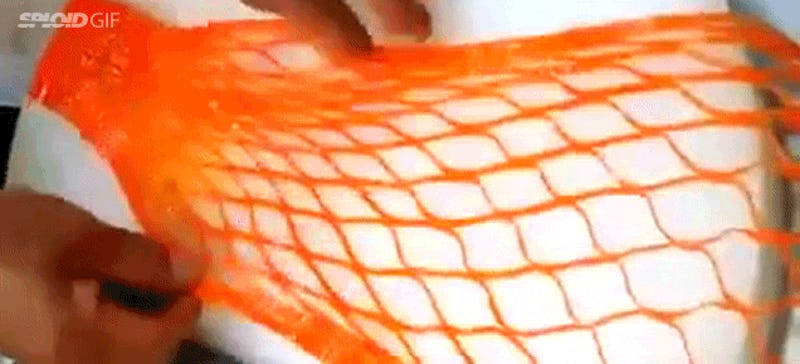 On good days, my knife skills could be considered rudimentary. On most other days though, I'm probably a danger to myself. So never in my wildest dreams would I ever think that I could pull this sorcery off: turn a regular carrot into a perfectly webbed net by strategically cutting it with a knife. The chef is a…
I finally got around to seeing Chef, the Jon Favreau film about a chef who joins Twitter and (SPOILER ALERT) starts a food truck. Now food trucks and Twitter go together like Korean BBQ and tacos but in this film the tweet-integration was ridiculously blatant—really, to the point of distraction. So much so that when…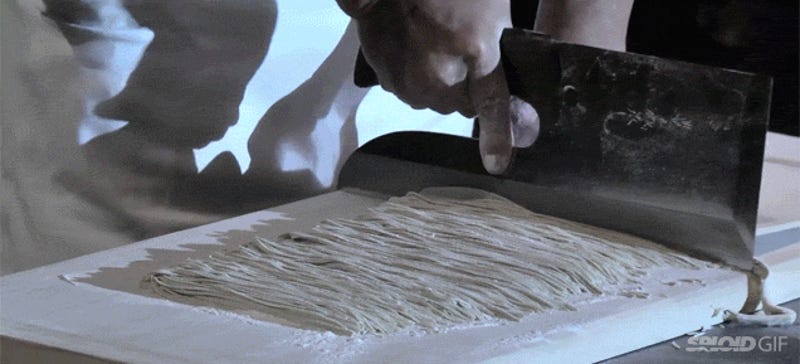 I'm not sure if this is considered just cooking or if it can be classified as high art or even a musical performance but whatever it is, it's an absolute joy to watch. What you're seeing is soba master Tatsuru Rai, owner and chef of Sobatei Rakuichi in Niseko, Hokkaido, making his soba noodles in complete silence.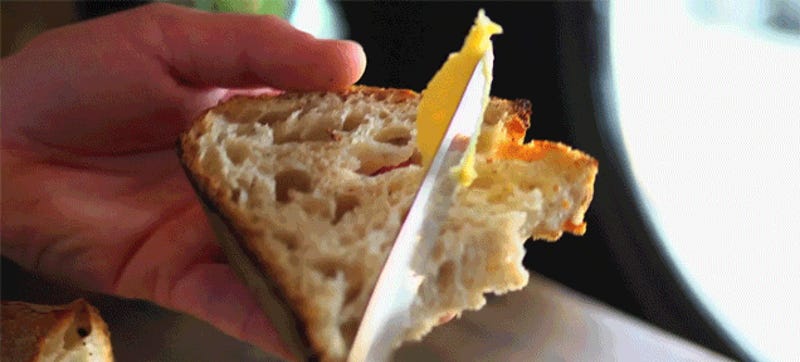 The bread and butter at Razza Pizza Artiginale is made by James Beard Rising Star Chef semi-finalist Dan Richer. He's the chef behind the restaurant and might be more obsessed with bread and butter than any person on the planet. This video shows how he made his restaurant's bread and butter the most delicious.
If you're a master chef or a home cook or someone who occasionally wanders into a kitchen in search of food, you'd know that your life is much easier with two hands. Cutting vegetables, washing dishes, using a frying pan and basically just doing things requires both your hands. That's why it's so heartbreaking that…
Some of you probably already know this but if you're a new kid in the kitchen, here's a great explainer on how to flip food in a pan: It's not an up and down motion! You don't lift the pan AT ALL. Instead, just slide the pan quickly back and forth and you'll get the right flip with minimal mess. Flipping food like a…
Seeing Chef Maxime Bilet talk about how the Modernist Cuisine created the most ultimate hamburger in this entire world makes me cry happy meat tears. Everything was scientifically considered, from the fluffy bun and lab made cheese to the sous-viding and cryofrying process. I'll go vegetarian for you, baby.
This AIC-AICookingrobot can make Chinese dishes from various areas of China—Sichua, Huai Yang, and Shandong—all while NOT smoking and cursing. The robot took four years of research and $253,000 to develop, which is more money than you'd have to pay an actual Chinese person to come cook for you every day for four…