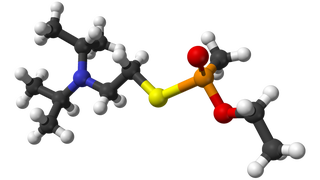 Kim Jong-nam, North Korean leader Kim Jong-un's half brother, was assassinated last week by a nerve agent called VX, according to the Malaysian police as reported by the Washington Post. What the heck is VX, and why is it so awful?

Texas's 2.5 million feral pigs may soon fall victim to chemical warfare. On Tuesday, the state's Agriculture Commissioner Sid Miller changed the rules of the Texas Administrative Code to permit the legal poisoning of these unsuspecting hogs.
During a fierce battle for control of the Iraqi city of Mosul last week, Islamic state fighters set fire to a gigantic sulfur plant. Days later, a plume of sulfur dioxide continues to spread over surrounding areas, darkening skies and making the air toxic to breathe.

We know that chlorine is incredibly dangerous if inhaled. It destroys lung tissue, causing people to asphyxiate on their own pulped lungs. It was used as a weapon in World War I, and soldiers were terrified of it. .So why did a US President and a good chunk of Congress get gassed with it as a medical treatment?
The Syrian military has chemical weapons that are ready to go as soon as President Bashar al-Assad gives the order, according to Danger Room.
Over the course of the 1960s, the U.S. Army released a series of videos (at least ten, maybe more) featuring ongoing military R&D projects. The progress reports mostly highlighted advances relating to military equipment — missile operations systems, tanks, personnel carriers, things like that. But at the end of the…