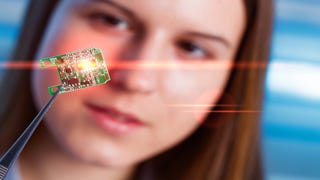 In 2013, over 20,000 children went missing. 8,000 of those kids are from New York City. With statistics like that, it's hard to fault parents for wanting to be as informed about their child's location as possible. What parent wouldn't want to guarantee their child's safety? But are surgically implanted tracking…
US ski resorts are now getting the Magnestick Safety System. Permanent electromagnets affixed to ski lift seats are switched on when a child, wearing a vest with a metallic plate, hops in. Voila! No slipping or sliding off the lift prematurely.
Coincidentally dropping with a new study showing more kids are peeping boobies online the XGate router plays off of the paranoia that everyone on MySpace is a pedophile, aiming to look over your kids' shoulders so you don't have to.