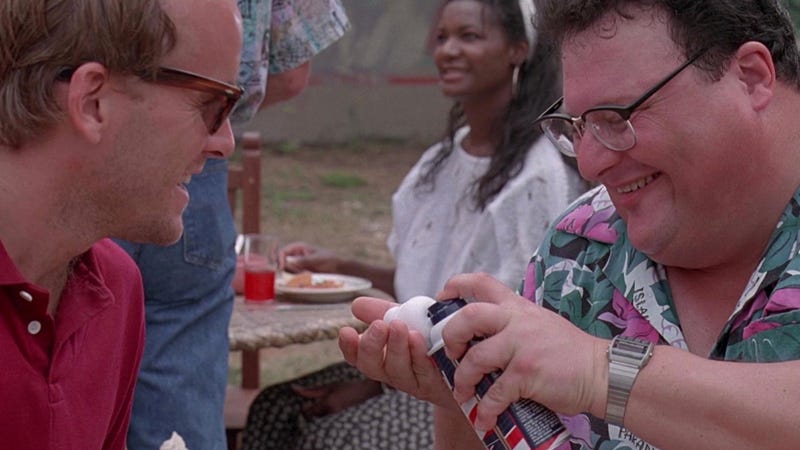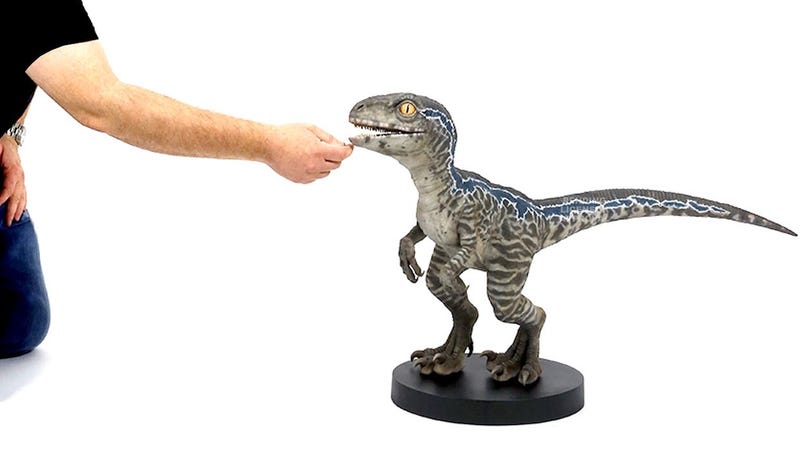 One of the standout moments in the trailers for Jurassic World: Fallen Kingdom was footage of Chris Pratt's character training baby velociraptors. Do they become lethal killing machines when fully grown? Yes. But as babies? They're adorable! Who wouldn't want a tiny velociraptor of their own? Well, now, short of…
Welcome back to Toy Aisle, io9's regular look at the shiny new collectibles tempting our wallets at the moment. This week, Playmobil's amazing Ghostbusters toys get even better, there's even more from the Lego wizarding world, and we covet a giant Jurassic Park dino, as we're wont to do. Check it out!

Welcome back to Toy Aisle, io9's round up of all the delightful toys hurtling around the internet demanding our attention this week. This time, everything is giant! (Except for the very tiny lightsaber remote!) But apart from that, if you want large robots, large dinosaurs, and large Jason Momoas, we've got the toys…
Welcome back to Toy Aisle, io9's weekly reminder to hide your life savings somewhere safe, because there are so many goddamn awesome toys coming out. This week: Hot Toys finally unleashes the Homecoming figure we really want, Overwatch gets an amazing action figure, Anki's adorable robot gets a new coat of paint, and…
On top of the groundbreaking visual effects that helped bring the stars of Jurassic Park back from extinction, the film's creators also strived to make some of the dinosaurs, including the Tyrannosaurus Rex, as accurate as possible. Which means that Chronicle Collectibles' new Jurassic Park T-rex bust is the easiest…
It may not be scientifically accurate. It may be stupidly expensive. It may even only be available for preorder right now. But I can't think of any way I'd rather greet my guests than with the face of the best characters the Jurassic Park franchise ever turned out. I want two, so people have to walk between them.