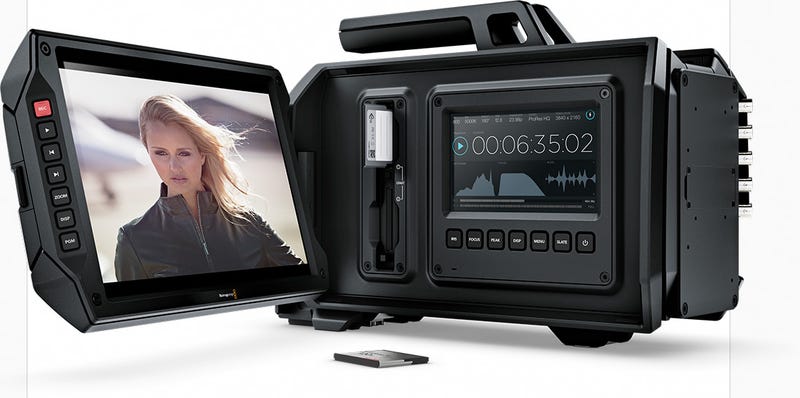 Blackmagic just announced a new camera, the URSA, a 4k cinema camera with some absolutely unique features like a 10-inch LCD display, dual RAW and ProRes recording, and a crazy swappable sensor and lens-mount design. All for $6000.
Video cameras are so last decade. Cinema cameras are the hot new thing. While companies like Canon, Blackmagic, and Sony are vying for the love of movie-makers, two ambitious Bostonians decided to build their own camera from the ground up, with a little help from a Mac Mini.
RED, maker of high-end modular cinema cameras, is working on getting its new 6K Dragon sensor into the hands of filmmakers. The sensor produces insane levels of detail and dynamic range, evident in this beautiful frame of video.