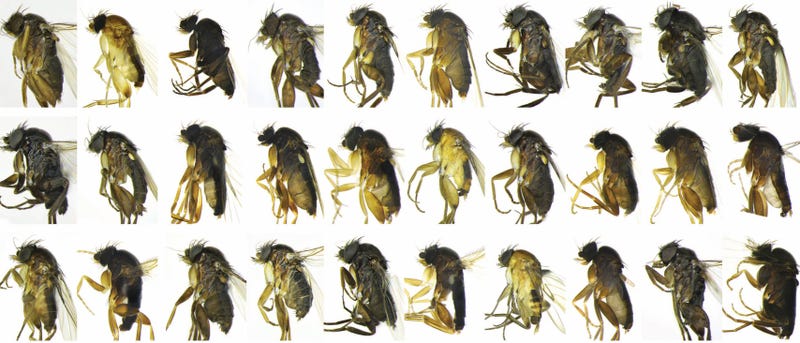 Nature doesn't end at the borders of a city — it's just transformed. That's why scientists are finding new animal species in urban areas, where the ecosystems favor scavengers, hardy weeds, and junk-eaters. It probably comes as no surprise that the sprawling city of Los Angeles is home to its own unique fly species.
It's been a quarter of a century since the Berlin Wall was torn down, and the city is still marked by the architectural remains from a generation of Soviet occupation. A new study of the city's residents suggests that east and west Berlin remain culturally divided too — though they are still happy with their lives…
With a population of 23 million and growing, Beijing is dealing with a major housing shortage. That's why thousands of immigrants looking for affordable homes in the city are going underground — literally and figuratively. A thriving gray market exists for windowless apartments buried deep below the streets.
The "smart city" is a futurist's dream town. It's carbon neutral because computers regulate its energy use perfectly. It has no traffic jams because sensors capture real-time data on the roads and guide drivers to optimal routes. Other sensors can quickly alert police to crime, or send information to your mobile about…
The Google bus riots were one of the most futuristic protests that the San Francisco Bay Area has ever seen. But is the protesters' rage against rich techies misplaced? According to one city planner, there is some truth to the idea that these shuttles raise rents.