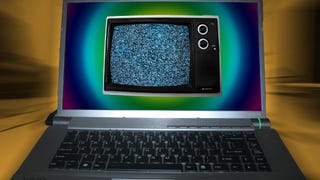 Another week, another awesome line-up for Web TV. From Two Swedes Sweding to Control TV, we doubt you'll walk away from this list empty-handed:

Looking for something worth watching? You've come to the right place, again! From Charlie Rose's interview with funny man Zack Galifianakis to a less hilarious but equally inspiring tale of Detroit, here's the best of what's online this week:
We've got another awesome week of Internet TV coming at you. We're most excited about HBO's Bored To Death but won't be offended if you get more of a kick out of Stiller and Meara.
Clicker.com is back again with the definitive guide to this week's Web programming. Nearly every broadcasting network is posting their premieres online shortly after they air now, but we're most excited about Louis CK's stand-up movie Hilarious.
Screw combining a phone with an MP3 player, this is the sort of gadget convergence that makes a real difference in my life. [Clicker via The Awesomer]
Clicker, a website that's like a TV guide for internet video, launched at TechCrunch50 today. Sounds useful and so I'm glad someone's doing this on an ongoing basis. It's in beta, so you can sign up for a trial but you can't yet try it. [Clicker TC]
Here's a sexy bit of kit. Logitech's latest Harmony 1000 universal remote does the usual song and dance— an Irish Jig, really— that previous Harmony remotes do. We're talking about access to an online user-grown database with codes for 150k devices. But it also has a 3.5-inch touchscreen, control of RF devices through…