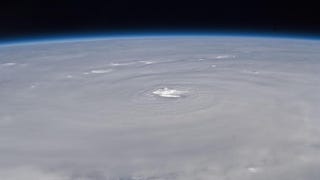 Hurricane Sandy has caused untold billions of dollars in damage and insane casualties. And we saw the "Frankenstorm" coming, for days in advance. We can send people into space and put vehicles on Mars - why can't we stop a hurricane in its tracks, before it comes to our major population centers and starts rolling for…
Hey, office drones. The next time you're pissed and shivering because Jeff in accounting turned the thermostat down to 65 again, just show him this article: Turns out individual climate control units in cubicles can save up to 50% energy.
The 1982 book Fact or Fantasy (World of Tomorrow) by Neil Ardley contains the two-page spread below which illustrates domed cities of the future. The domes are necessary to protect humanity from the "savage cold" yet to come.