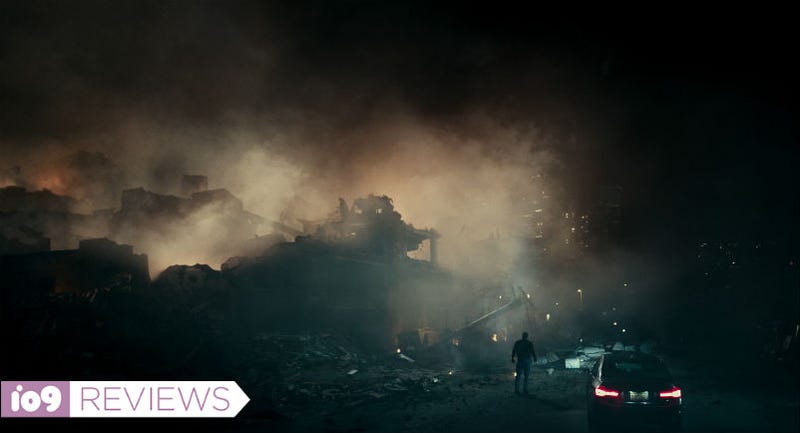 The third Cloverfield movie, The Cloverfield Paradox, was unexpectedly released on Netflix Sunday night. It was a landmark moment for film distribution because never before has a film of this magnitude been released without reviews, notice, or promotion. Unfortunately, the film itself doesn't live up to its historic…
Gwendoline Christie really wants Phasma to be in Star Wars: Episode IX. Gambit may have faced yet another setback. Pokémon are missing in the first set pictures from Detective Pikachu. Brad Peyton talks Rampage and breaking the video game movie curse. Plus what's to come on Legends of Tomorrow. Spoilers, away!

The Jumanji sequel could go up against Star Wars: Episode IX. Black Panther won't bring one comic book aspect of the Dora Milaje to the big screen. Even more mysteries around the next Cloverfield movie begin to swirl. Riverdale is planning a musical. Plus, new looks at Jessica Jones and The Flash. To me, my spoilers!

John Cena could bring Duke Nukem to life on the big screen. Don't expect costumes in The New Mutants. Stranger Things' Shawn Levy promises an easier time for Will in the next season. Plus, more behind-the-scenes footage from Black Panther, and a new look at Jessica Jones season 2. To me, my spoilers!

New Avengers 4 set pictures feature a SHIELD reunion. Detective Pikachu adds a new character. Legends of Tomorrow could be paying a visit to a former President's teenage years. Plus, new pictures from Supergirl, and wild speculation about another comic character appearing in the next Spider-Man movie. Spoilers now!