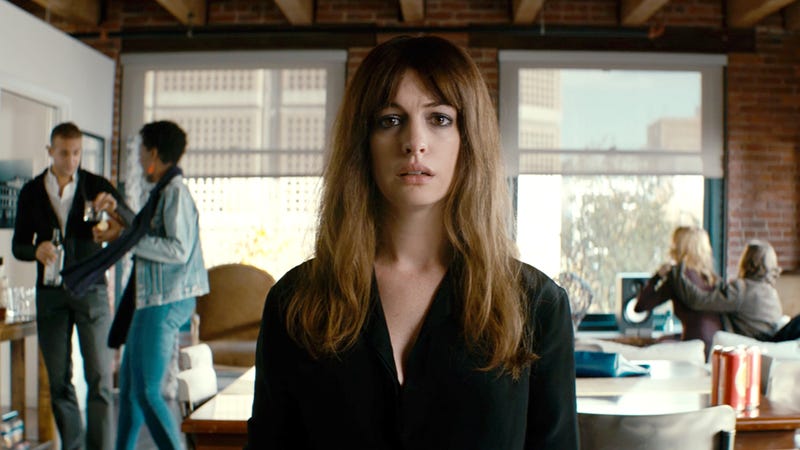 You'd be correct to call Colossal a monster movie. But it's not your standard creature feature; it's a genre-defying indie film that's ultimately a story not just about that 300-foot-tall monster stomping through Seoul, but also about battling our own personal demons, culminating in a fantastic, emotional ending.

The idea for Colossal sounds exactly that: "colossal." A woman in the US can sometimes, when she's drunk and in the right place, become a giant monster in Seoul, South Korea. Add to that Oscar-winning actress Anne Hathaway, and it sounds like a Hollywood blockbuster. But that's not what Colossal is at all.
Try to imagine living in a world in which strangers regularly reminded you that a large number of people actively disliked you, and you'll start to understand a sliver of Anne Hathaway's life. Last week, during a press junket for her new movie Colossal, she told me that the supposed phenomenon of audiences hating her…
Matt Nix's X-Men TV show also adds an important cast member. The team behind Alien: Covenant discusses copious amounts of blood and the design of its new Alien. Finn Jones wants Misty Knight and Colleen Wing to get their own TV show. Plus, a new behind-the-scenes look at Justice League, and Supergirl casts an iZombie…
For the past two weeks, I was in Austin, Texas, but I wasn't eating barbecue and drinking beer at every chance imaginable. This is because I was at Fantastic Fest 2016, the world's greatest genre film festival, getting an early view of some truly great films that will be coming out over the next few months.
Fantastic Fest is my favorite film festival in the world. Sure, other fests are bigger, or have more famous work, but if you love unique movies and having a good time, this intimate, awesome Austin-based film festival is not to be missed. It starts Thursday and io9 will be there all week, reporting back on the most…