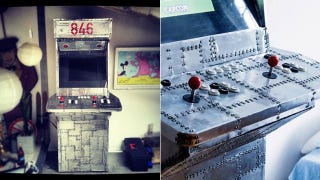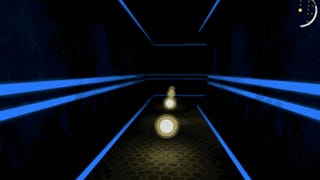 I've never really thought of Pac-Man as a horror game. Innocently chomping away, dodging ghosts from a top-down view is pretty tame. But taken from a first-person view, where you simply don't know what's around the next corner, it's a whole new horrifying game.
Seen it in the news? Now play it: a mobile-game programming system allows 3D depictions of news events to be introduced into the action. It's been developed by MultiPlay.io, a British start-up that says the technology could make gameplay more current and provide new ways for designers and coders to make cash - perhaps…
In recent years, the military's top brass have funded some truly bizarre approaches - from neck injections to Reiki - in an effort to treat symptoms of post-traumatic stress afflicting today's soldiers. Turns out, they could've just equipped troops with Game Boys.
The first game to ever feature on a PC, co-written by Bill Gates, was Donkey, a driving game in which you had to avoid donkeys. For years, it's been missing from your life, but don't worry: now you can get it on iOS.
Screw this American seven-years-and-out model. The BBC's new Doctor Who series can run for another 20-plus years, just like the original version, says producer Russell T. Davies. The key is taking an occasional pause, like in 2009, when the show will only have three one-hour specials. Also, it wouldn't hurt to bring…
This is Bugstepper, a kids' electronic game that Danish scientists are hoping is the first step in developing computer games that can detect a player's boredom and up the ante accordingly. Researchers at the University of Southern Denmark in Odense tried out the active electronic game on 56 eight- to ten-year-olds to…