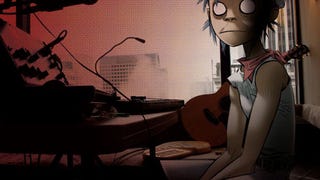 What a pleasant surprise! The fellows over at Create Digital Music have discovered that iOS 4.2 will allow iPads, iPhones, and iPod Touches to support MIDI devices over both USB (via camera connection kit) and Wi-Fi.
Your buddies have been giving you a hard time about your iPad, pontificating on its uselessness at every turn. Whatever. Just show them the Mantaray iTar, the first serious guitar-style synthesizer frame for the iPad. Two words: content creation. [LikeCool]
OK, ok, we get it—the iPad's going to have us consuming media like it's our jobs. But to all of those it's-not-a-content-creation-device naysayers, the $8 SketchBook Pro app says, "check this out." [iTunes]

For all you graphics geeks who have been waiting eagerly to find out whether or not Adobe has screwed up all of your favorite Macromedia design tools, now's your chance to plunk down $1,000+ to find out. CS3 launches today, and it's as freakin' thorough as expected. You can buy Design Premium for $1,799, Design…
This is looking terrific. Will this technology replace film any time soon? Has it already?
Adobe announced its Production Studio software is on its way for the Mac, returning the respectable Adobe Premiere Pro nonlinear editing software back to the Mac whence it came. Also newly available on the Mac will be DVD authoring software Adobe Encore and the new Adobe Soundbooth, which makes audio production more…