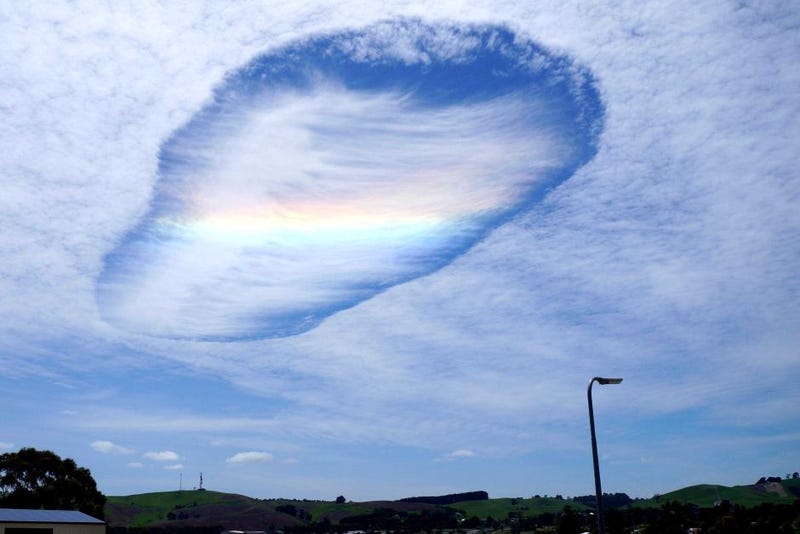 Look at the sky above you. Are those long, glittering clouds actually part of a government experiment to poison you? If you believe in chemtrails — a conspiracy theory that's spawned a political movement — then yes. If you believe in science, not so much.
Sometimes you don't need to look through a telescope to see something beautiful in the sky. This image of contrail shadows, taken by Jeff Ross-Bain at Atlanta, Georgia, USA, is a great example. [Atmospheric Optics]
According to scientists, climate change is real. Humans have, are and will continue to affect this planet's weather with their CO2 shenanigans. This includes WW2, where there was a demonstrable human-created invention that had a measurable impact on the weather.
The mysterious Tunguska explosion in 1908 leveled hundreds of square miles of Siberian forest, leaving trees flattened to the ground. New evidence, based on strange, glowing clouds in the upper atmosphere, proves that Tunguska wasn't caused by aliens after all.