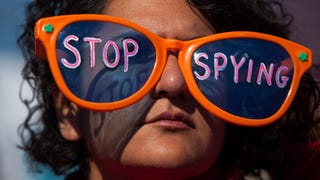 The wait is finally over! Despite having said it would come out in January, the Obama Administration hustled and released a report from the advisory committee set up to recommend changes to the NSA. And, my, are those changes many.
The Wheelbarrow EOD robot has dutifully served the British Army since Lt. Col. Peter Mille first put one to work disarming IRA bombs in 1972. But these days, the 400 or so units currently deployed in the UK and abroad are quickly becoming legacy hardware. The British Ministry of Defence's replacement: a…
You're looking at a bomb. In 1986, Discover magazine reported on the hypothetical risks of PETN, an explosive that could be used as a covert bomb. Now, explosives are stuffed in dogs. Below, a history of improvised destruction.