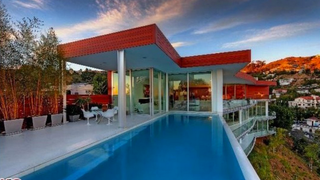 There have been plenty of civil cases against architects over the years, for all manner of negligence. But, today, an extremely rare criminal case was decided: An architect was sentenced to a year in LA county jail after pleading no contest to the manslaughter of a firefighter who died while trying to contain a fire…
In 2005, Wal-Mart and Netflix teamed-up to ward-off Blockbuster: Wal-Mart ceased renting DVDs online, and Netflix promised never to sell physical DVDs. According to a court case, that agreement violated antitrust laws—which means Netflix customers are owed money.
Though the judgment in favor of a man who sued after being attacked by a robot is clearly a commentary on the inexcusability of machine-on-man violence, I think it's a good case for robot insurance.