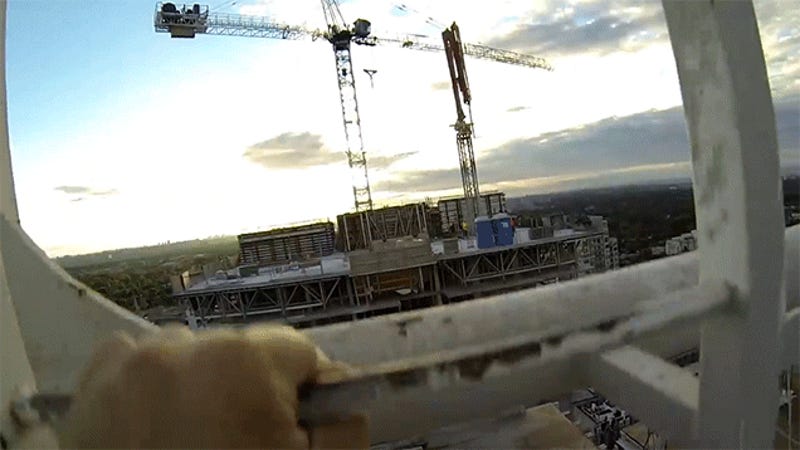 Welp. I know what job I can never do. And that's be a tower crane operator. To even start operating a crane, the guy has to make the scariest climb up the entire thing while carefully switching platform ladders and making sure his sweaty palms don't slip. Not to mention he has to ignore how high he is in the air while…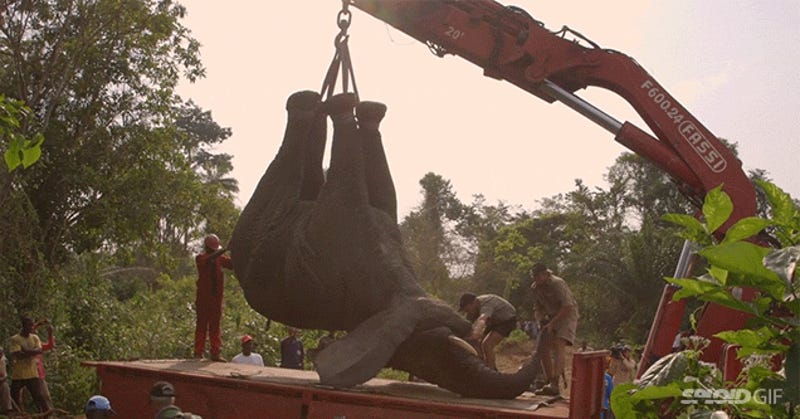 A small group of elephants who had been displaced have been butting heads with local villagers in a village in Daloa in the Ivorty Coast. The elephants have damaged crops, ruined homes, injured people and so forth. The villagers wanted to kill the elephants. Luckily for everyone though, the International Fund for…
The ParaPull is an ingenious block and tackle pulley system scaled down to work with common 550 paracord. It fits in your pocket and gives you a 6:1 mechanical advantage over any heavy object.
A cool photo of a crash crane lifting a damaged Harrier jet off the deck of the US Navy's amphibious assault ship USS Kearsarge. The crash and salvage team regularly practice this kind of operations in case of an airplane crash. That crane is surprisingly huge—just look at the guy in the cabin and the airplane itself.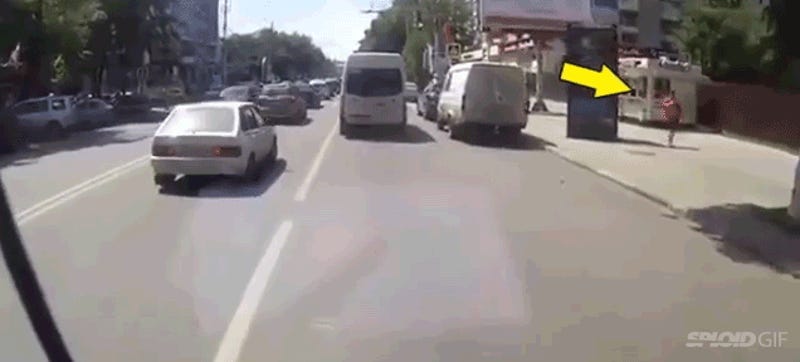 It's Lucky People Day at Sploid! Watch this guy walking along a sidewalk come insanely close to being flattened by a crane—if he had taken just a second longer things would have ended very different.
Here's where you don't want to find yourself in the freezing cold after a building explosion: stranded on top of a freaking crane with no way to go down because of said explosion. Luckily, you can go up. What? Yes, up. Like a scene from some impossible 80's action movie, a guy trapped on top of a crane was rescued by…
This 100,000-pound crane was removing a tree when the tree broke loose, sending the crane's massive boom down onto the owner's house, smashing it like a Play-Doh sculpture. Check out the carnage in the gallery below. [SFGate]
In the Beef Jerky crane game, there are three things you can win. One is a t-shirt. The second is beef jerky. And the third...the third is unparalleled satisfaction.
If you're looking for another reason why Japan looks upon us like we look upon third world countries, take crane games. We have a robotic crane we control with a joystick, but Japan has a robotic ROBOT that they control with buttons. Players move the robot around to collect one of many cute dolls—one of which is a…
Those Jersey residents really love their crane game. First there was the iPhone Crane Game where you had to throw down $5 per try, and now there's the Wii crane game, where you can get the chance to pick yourself up one Nintendo console for $2. We're not sure how many Wiis have been won in this gigantic Wii crane…
I know, you've lost that loving feeling when it comes to your boring, noisy, winter-worn humidifier. But all is not lost. You can put some spark back in your nighttime cough with Crane's Panda Humidifier. With a capacity of up to a gallon of water, this panda-shaped gadget is the perfect companion for your stopped up…