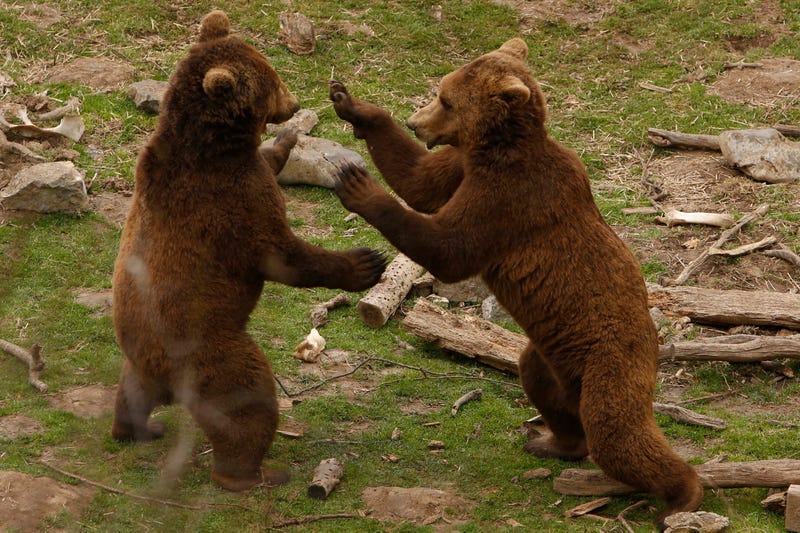 On April 4, young brown bears play in one of two large enclosures at Kuterevo Bear Refuge in central Croatia. The shelter was founded in 2002 by retired social worker Ivan Crnkovic-Pavenka; it's staffed largely by volunteers and currently hosts eight bears, all of which were orphaned as cubs.
Rainfall that usually takes three months dumped in just three days over the Balkan Peninsula this month. The result is devastating floods and thousands of landslides. To make everything just that much worse, the floods are also exposing landmines and washing away warning signs.
I've read plenty of crazy GPS stories, but this has to be the craziest of them all: a 67-year-old woman drove for 900 miles over the course of two days because of a GPS error combined with her complete lack of attention. Her actual destination was only 90 miles away.
To paraphrase everyone's favorite chaos theorist from Jurassic Park, "Life finds a way." Indeed, that old chestnut is applicable to the following ten destinations, where animals have found a home in areas humans once tread. Remember, if you want to keep poachers out of your nature preserve, surround it with land mines.
Ivan Stoiljkovic, a 6-year-old boy from Croatia, might be the next Magneto. He can stick frying pans, spoons, forks, irons, dumbbells, coins and anything metallic onto his chubby stomach. Great power to have, right? Yup! Too bad he's not magnetic.
Let's appreciate for a second that this future Croatian stadium looks like a city fit for a Lando Calrissian. The thing will have a CLOUD suspended above that can display in-game action or information—all while harvesting solar power.