The cubist creations of sandcastle artist Calvin Seibert will blow you away.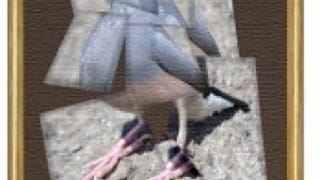 With 3D Photo, a boring 'ol picture can transform into a Picasso-esque art piece in no time. There's 15 different effects so you get more options than just Cubism and you can use previous photos along with new ones to artify in 3D. The app gives you a live preview of the effects so you know what you're getting…
These Rotterdam houses function as living quarters and as challenges to physical reality. They were built in the eighties by architect Piet Blom. Downstairs are shops and offices. Upstairs are private apartments, full of weirdo Escher fans. [Via Polyglot Travel.]
Cubism was the art world's response to photographic realism. But in this week's Shooting Challenge, the photographers answer back to the cubists—combining multiple perspectives into a single photos to create striking, confounding photographic works of art.
Counted by cool points alone, cubism may win at art—an unmistakable style that explores a subject from multiple angles within a single frame. And for this week's Shooting Challenge, you'll bring cubism to photography.