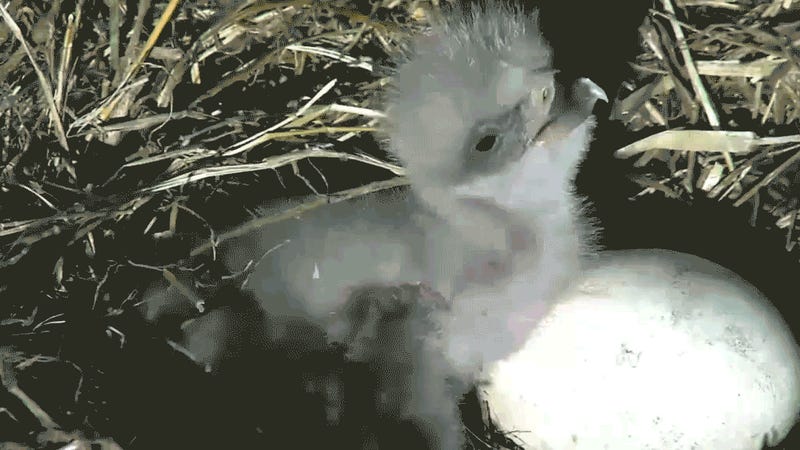 A DC-based pair of bald eagles, aptly named Mr. President and First Lady, recently gave birth to two adorable chicks, offering our nation's capitol a brief respite from the relentless chatter of bird-brained politicians. A live camera feed has allowed birdwatchers to spy on the itty white fluffballs ever since—but…
Youtube videographer MorRokko dressed up her dwarf caiman in an itty-bitty suit of Tony Stark's armor. Ergo, Iron Croc! Reptiles in power suits are right up there with four-eared kittens on the Scifi Cuteness Scale.
Soviet space dogs had their mugs plastered on stamps, cigarettes, matchbooks, and other baubles. Here's ephemera featuring Belka and Strelka, the first dogs to survive a space flight, and Laika, the first animal to live (and sadly die) in orbit.
All sidekicks must have certain key lovable qualities, or else they lose that sparkle that makes them so endearing. But sometimes the cute-overload factor goes too far and a gag reflex kicks in, making people want to destroy that character. Compiled after the jump is a list of the most adorable sidekicks in science…
Take any grotesque alien form, add large, ETesque eyes, and we're in love. It's a genetic weakness sure to be exploited by hostile androids that's already being exploited by Korean radio manufacturers. The BooRu-BooRu speakers not only have adorable sound coming out of their plush bodies, but radio controls on their…