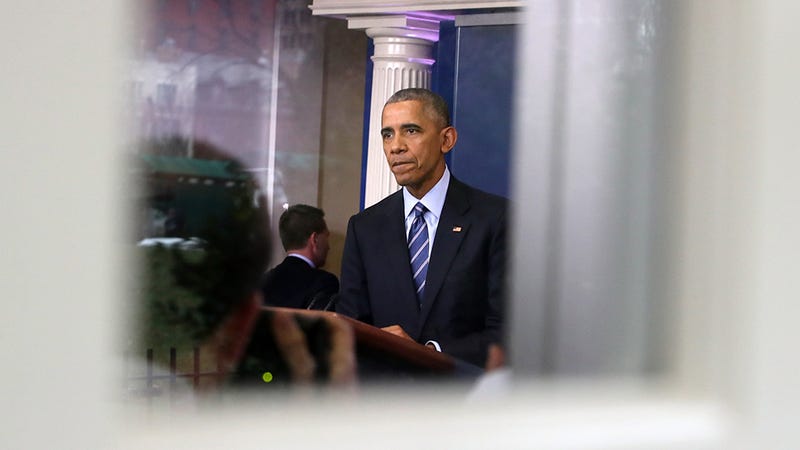 In his first significant move to do something about "the cyber" since intelligence reports claimed that Russia "hacked our election," President Obama has declared his intent to give the U.S. Cyber Command its own separate leadership.

Can you see it? It's inside the gold ring between the United States Cyber Command and the American bald eagle. A secret hexadecimal code. The key to all America's secrets. Or their favorite Lynyrd Skynyrd's song. [Updated].
After unidentified hackers made away with untold amounts of protected data on a highly-classified fighter jet project, the Pentagon decided to step up their cybersecurity. The first step? Creating the badass-sounding Cyber Command.