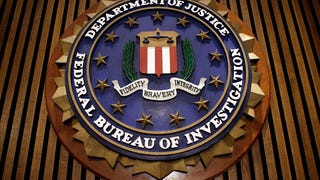 Self-proclaimed cyber terrorists tend to have one thing in common: They think police can't catch them. And almost always, these sad men sitting at computers are wrong. That seems to be the case with Brian Kil, a fictional Facebook bad guy who liked to extort underage girls into sending him nudes, according to the FBI.…
I don't know how we missed this chart on its first go-around (it was created by Eli Dourado in May 2014, using data extrapolated from a 2013 op-ed by Jon Mooallem, who spent the summer of that year keeping track of power outages caused by squirrels), but it is everything, and you deserve to know that it exists.
Hasraf Dulull is a master of digital visual effects with an uncanny vision of our near future: A tech company creates an army of badass android data couriers to fight against cyber-terrorism.
The U.S. Military has spent millions of dollars on counterfeit computer components over the years, according to an FBI report. This not only screws over businesses, but it also makes it easier for cyber-terrorists to hack into our systems by putting trojans and viruses in fake circuitry. An anti-counterfeit initiative…