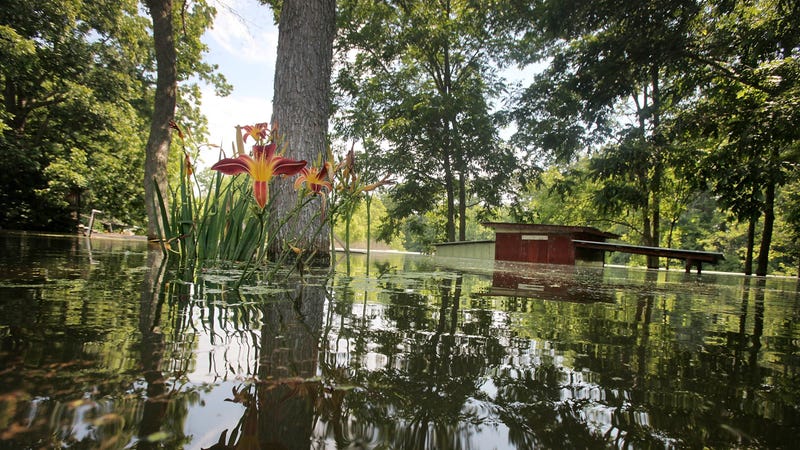 On Thursday, several environmental groups filed a lawsuit against the Army Corps of Engineers over permits issued for a 163-mile long crude oil pipeline set to cut through southern Louisiana.

The indigenous-led force against the Dakota Access Pipeline drew nationwide attention last year in part for its powerful visuals of protestors and communal activism. Now a Minneapolis Photo Center exhibit offers a collection of some of the most powerful of these images by photographer Richard Tsong-Taatarii, who told…
Opponents to the Dakota Access pipeline were dealt yet another a blow on Wednesday, when a U.S. District Court judge decided that the 1,172-mile long crude oil pipeline should continue operating until the Army Corps of Engineers concludes its environmental impact statement.

Operators of the Dakota Access Pipeline filed a lawsuit against the environmental activist group Greenpeace on Tuesday that accuses the group of violating federal racketeering laws. The suit outlines sweeping claims of collusion between Greenpeace and numerous other organizations and individuals. It paints a picture…
The hits just keep on coming for the environmental community. On Tuesday, President Trump signed executive memoranda aimed at advancing construction of the Keystone XL and Dakota Access pipelines, projects heavily protested by climate activists and members of Native American and Aboriginal tribes as potentially…
Between Hillary Clinton's cough and the constant stream of diarrhea forever dripping from the mouth of Donald Trump, the 2016 presidential election seems to out-crazy itself each and every day. Today is no different, with news coming straight out of Morton County, North Dakota: Jill Stein broke the law, and Morton…