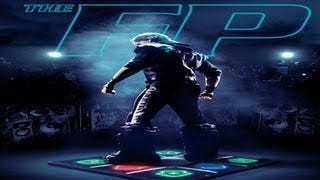 Remember The FP, that upcoming flick wherein two rival gangs from a crumbling shithole civilization do battle with an ersatz Dance Dance Revolution? Well, here are the opening 12 minutes — behold a magnificently stupid premise set 100% stone-faced in a bleak footloose future.
While Konami's announcement of Metal Gear Solid for the iPhone is tough to be topped, the company will also be releasing a few of their other big franchises as well, including Silent Hill and DDR.
Looks like the only rhythm game Red Octane cares about anymore is Guitar Hero, as they've categorically denied making new dance pads for the 360—or any other system: "There are no immediate plans to create new dance pads outside of the current products available." [Kotaku]
Tired of breaking a sweat every time you play Dance Dance Revolution?
Check out this miniature DDR pad that lets you rock out with your fingers instead of your feet. Just plug it into your PC's USB port for some Simon Says-style DDR. Sure, you'll be titled world's most slothful gamer, but who said games and exercise…
Are you a serious DDR player? I'm not talking chubby West Virginian serious, I'm talking does your life basically revolve around Dance Dance Revolution? Also, are you handy? If you answered "yes" to both these questions, I've got a project for you.