David Hayter isn't letting the Watchmen feedback get him down. He's ready to translate another graphic novel to the big screen, and this time he's got zombies. Comic Deadworld is going to be made into a movie, with Hayter's help.
Forget SyFy, it seems that sci-fi, horror and fantasy has another new name, and it's "Dark Hero"... Or, at least, that's what Watchmen screenwriter David Hayter would like everyone to think, if possible.
While the Watchmen stars drag their bored-to-death faces through a surreal appearance on Rachael Ray (Billy Crudup is "Captain Boredom!") screenwriter David Hayter pleads with you to see the movie one more time.
We caught up with Watchmen screenwriter David Hayter, and prodded him for details on his next project. Turns out Hayter wants to direct a work of "magical realism."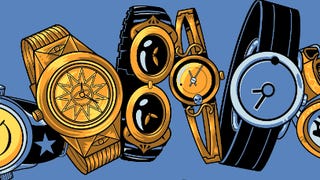 While Director Zack Snyder is working away feverishly to complete his live-action adaptation of Alan Moore's seminal Watchmen graphic novel, we decided to take a look at the three versions of the film's script floating around on the etherwebs. This project has had several stalled-out development attempts since 1986,…