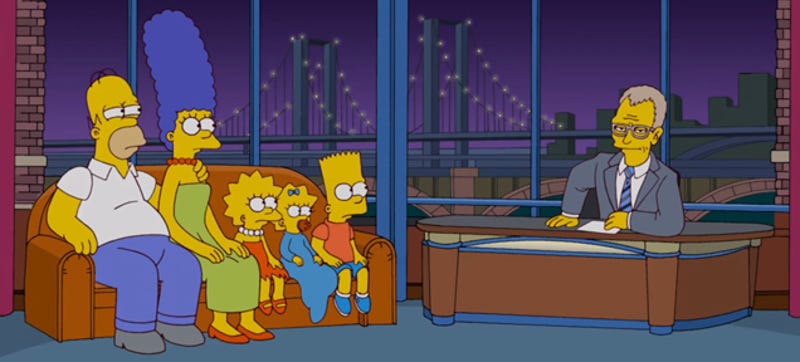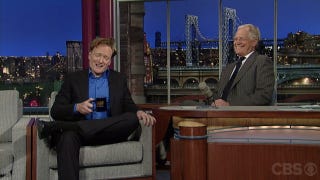 You know how much we hated when that talentless treacherous tardclown known as Jay Leno betrayed Conan O'Brien and stole The Tonight Show from him, the same way he betrayed David Letterman. That's why we are featuring this clip of Conan and David Letter making fun of Leno, in tonight's Late Night show. Enjoy!
Okay, so maybe this is coming a week late, but the iPad 2 caught Letterman's eye last night for a good ol' fashioned Top 10. I'm excited to discover that these lists are still (mostly) funny! And if you're trying to order an iPad online, it's a good way to kill the 4-5 week wait you're looking at. [CrunchGear]
Click to viewDavid Letterman showed off a certain gadget before listing the "Top Ten Questions to Ask Yourself Before Waiting in Line for the iPad." I was too focused on his tongue to notice whether those questions are even in this clip.
Here's another new clip from Friday's Iron Man movie, courtesy of star Robert Downey Jr.'s appearance on Letterman last night. I saw the film last night, and this clip showcases the playfulness with which the movie melds personal technology with Tony Stark's super high-tech armor. It totally makes sense that Tony…
Gwyneth Paltrow shows how she deals with the aftermath of Tony Stark's booty calls in this new clip from Friday's new Iron Man movie, which aired on last night's Late Night With Letterman. The clip doesn't feature any guys in armor flying around and blasting each other, but it does show more of Paltrow's character,…
David Letterman's production company Worldwide Pants is—we believe—the first to reach an agreement with the Writers Guild of America for internet royalties. Since The Late Show and The Late Late Show are owned, not by CBS but Letterman's own company, the show was able to circumvent CBS negotiations altogether and…