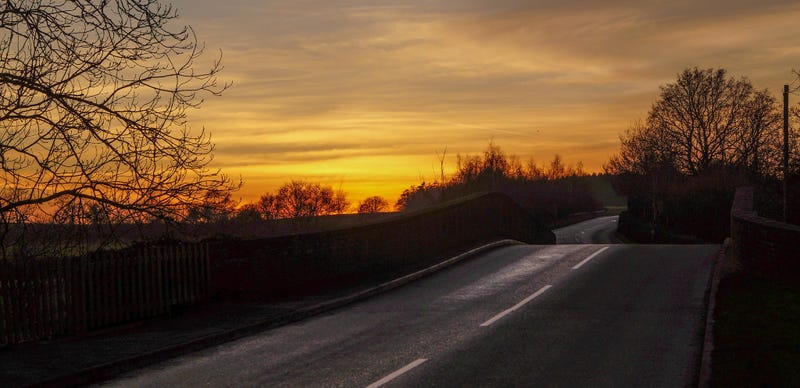 Daylight saving time starts tomorrow—thank GOD. After four months of dark and dismal evenings, many Americans will relish commuting home next week in full daylight. Which begs an obvious question: Why do we turn the clocks back at all? Others have argued that daylight saving time is pointless and should be abolished,…
It's daylight savings time. And you know what that means. The world goes dark for the foreseeable future. Let's make the best of it, and for this week's Shooting Challenge, let's photograph really dark stuff.
It's hot pretty much everywhere and everyone's in a horrible mood. Which means there is plenty of ruining of cities to be had—so much so, that I've had to double up on this week's selections. From a plan to plunge Russia into darkness, to a steamy, sweaty Tube in London, it's What's Ruining Our Cities: The Dog Days of…
I did the thing this morning. I woke up, looked at the clock, saw that it was time to get up, jumped out of bed even though the alarm on my phone hadn't gone off yet, started turning lights on, remembered daylight savings, checked the time on my phone, went back to sleep for an hour. Actually it was kind of nice.
Tonight's the night we do that Daylight Savings Time thing again, so here's a reminder to find that one dumb-clock you still have in your house and set it back an hour. Unlike almost everything else you look at the time on, remember that the good old-fashioned analogue clock above your stove or the one in the…
The Ora ilLegale clock tips to one side for an excessively elegant solution to the minutely irritating problem of daylight savings time, but it has to eliminate all its numbers to do so.
Ever since daylight saving time ended last weekend, I've been a little depressed. By the time work is through, there is nothing but bleak, cold darkness outside. It perpetually feels later than it really is, and the horrible reality is that it will only get worse. By December 21st many of us will be experiencing…
With Daylight Saving time moved up a few weeks, there were rumors of a Y2Kx2-like end of the world scenario. I woke up this morning (forgetting that I got started an hour late), and while it seems like everything in the world is normal at first glance, I'm fairly certain that we are all suffering from post-blast…