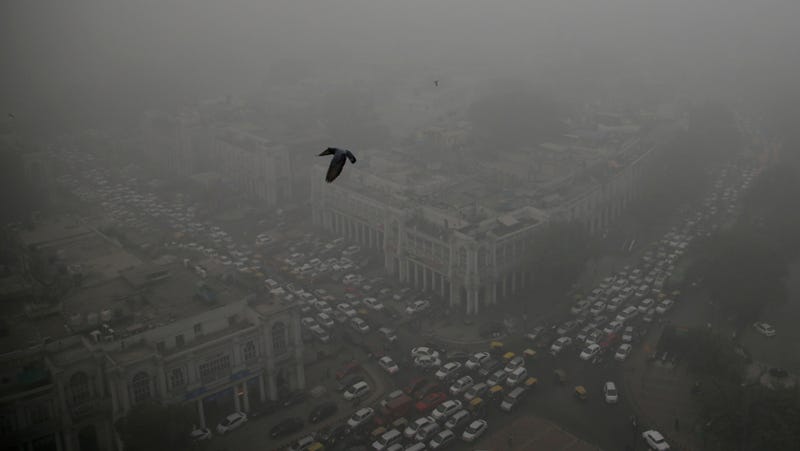 Delhi, the capital city of India and home to 25 million residents, is in the midst of an "extreme pollution event." In other words the city has been overrun with smog—tons of it. Recent photographs show the extent of the problem, which is being blamed on everything from vehicle emissions and crop burning through to…
Last week Milan became the latest city to banish cars from streets to curb its horrible smog. On January 1, Delhi joined the club with its own vehicle restrictions, but the challenge before the chronically polluted Indian city is much much greater. Will a every-other-day ban on cars be any help?
The deadly heatwave that swept through India this week has melted streets with its searing 118-degree temperatures. But it's also making life even worse for its cities' most vulnerable residents—the millions of Indian children suffering from lung damage due to the toxic urban air.