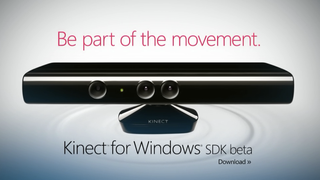 The official Kinect for Windows SDK beta is now available for download. It's for non-commercial use only, aimed at researchers, academics and hobbyist developers, but the download is free, and available in both 32- and 64-bit formats.

A preview build of Android 3.0 is up, for devs eager to start licking some honeycomb. There's a list of new offerings, but chief among them are support for larger (tablet friendly!) UI design, and 3D acceleration.
Earlier we heard that the iPad OS 3.2 was made available to developers, but now we're hearing about the fine print in the licensing agreement of the OS:
The newest release of the Android Native Development Kit offers developers OpenGL ES 2.0 support. This means that they'll have an easier time incorporating 3D elements in games and apps for Android 2.0 or higher. [Android Developers Blog via Engadget]
Apple's making life simpler for developers with the iPhone 3.2 Beta 3 SDK which makes it easier to develop universal apps by allowing devs to easily update "existing iPhone projects to include the necessary files to support" iPads. [Apple] Updated again.
Just a few days after the Dev Team released its jailbreak tool for the 2.0.2 firmware to Mac users, WinPwn 2.5 and the QuickPwn Tool for Mac have both appeared at about the same time, offering the ability to QuickPwn the latest iPhone and iPod Touch firmwares. In other words, not only can you jailbreak your iPhone or…