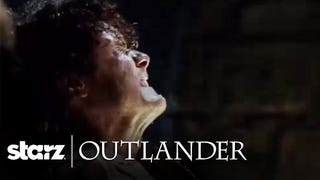 You may have noticed that we're very excited about Outlander, Starz's adaptation of Diana Gabaldon's time-travel series. It's shaping up to be the stand-out summer premiere, and this clip does nothing but reinforce that feeling.
Diana Gabaldon's latest Outlander novel outsold Hillary Clinton's memoir last week. What's more surprising is that Written in My Own Heart's Blood, the eighth installment in the time-travel romance series, beat out Hard Choices in hardcover copies sold, when nonfiction, on the whole, far outsells fiction in print.
The first official look at Ronald D. Moore's TV adaptation of Diana Gabaldon's Outlander book series is here, and it's of actor Sam Heughan as 18th-century Scotsman James Alexander Malcolm MacKenzie Fraser. Given the fangasm that erupted when Starz posted this on the show's Facebook page, I assume this is newsworthy…
The one thing that got us super excited at last week's New York Comic-Con was Ron D. Moore's next TV project, Outlander. Based on the popular series by Diana Gabaldon, this time traveling romance show promises sex, time travel and Scots. And thanks to a collection of displays and script pages from the Random House…
Incursion, the new space war show from Spartacus creator Stephen S. DeKnight, has a whole season worth of scripts written — ready for Starz to make a go/no-go decision. And now, Starz is ordering a season's worth of scripts for Ronald D. Moore's TV adaptation of Diana Gabaldon's Outlander as well.
This year's science fiction books are going to rock. John Scalzi returns to the Old Man's War universe, there's a brand new Neil Gaiman novel, and Stephen King's long-awaited sequel to The Shining. Plus brand new books from Austin Grossman, Nalo Hopkinson, Christopher Priest, Diana Gabaldon, Robert J. Sawyer, Joe…
Could Ronald D. Moore be masterminding another twisty, mind-bending TV show at last? We've been waiting for info about his adaptation of Outlander for months. And now, at last, there's some good news.
Almost every day, it seems like we hear about another new TV show based on a book or graphic novel series. Just today, it was announced that NBC is moving forward with a show based on the fantastic Vertigo comic Midnight, Mass. (This is the third attempt at a Midnight, Mass show — read our thoughts on why it's a great…
Ronald D. Moore made an indelible mark on television with the first couple seasons of Battlestar Galactica. So we've been waiting eagerly to find out what his next television project would be, after the fantastic 17th Precinct never made it to our screens. And now we know: He's shopping around a cable TV adaptation of…