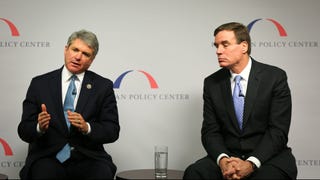 Members of Congress are looking to create an encryption commission that would "get the answers we need" on the issue of encryption and digital security.
"As President and Commander-in-Chief, I take full responsibility for all our counterterrorism operations," President Obama said at a press conference yesterday about killing an American and an Italian hostage in a US drone strike on Pakistan. What Obama failed to explain: Why the Central Intelligence Agency is allowed…
Sen. Dianne Feinstein (D-Ca.) wants to remove The Anarchist Cookbook from the internet— you know, that notorious DIY bomb-making manual that has been around since the 1970s, is still available in print, the one you can buy on Amazon and find literally thousands of places online and offline for a pittance.