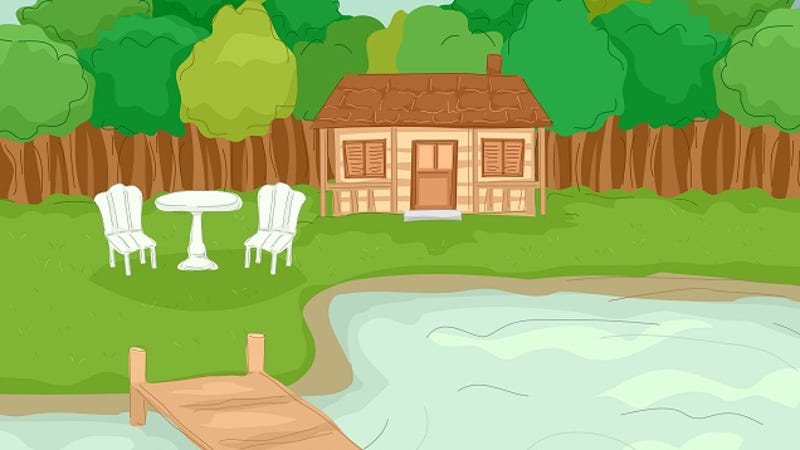 My days are filled with emails, pings, and notifications. So much so that I forgot what it was like to be away from all of the distractions of technology I've grown accustomed to. Here are some lessons I learned—or relearned—spending a week away from it all, and how you can incorporate them in your own life.

I just picked up a cheapo infrared thermometer, a laser-aimed sensor that tells you the surface temperature of whatever you point it at. I didn't really need one. But now I can't put it down. I've been playing with it for days. And I'm sure there's a gadget you find equally, aimlessly amusing.
How much tech is too much? How many of our gadgets are solving the annoyances of others? Dave Pell realized something gloomy about our fanciest tools: we're happier without a lot of them.
Friend-of-Gizmodo and Amazing Human Being Wendy MacNaughton painted this fantastic new chart that helps you decide whether or not you should check your email. (Spoiler: Email is the literal, biblical Devil.) If all infographics were this good we might actually publish more of them.
Sometimes you switch the targeting off of your computer because you trust in the force. But most of the time it's to make yourself stop lurking on Reddit, already. [XKCD]
Time to focus, lots of dirty dishes to clean. Oooh look, a bubble! Wow, I can blow more bubbles? Yay! Bubble bubble bubble, bubble bubble bubble. I'm tired of blowing bubbles, let's do Jumping Jacks! Yay! Jumping Jacks stink, let's eat candy 'til we puke! Yay! So sick, so many dirty dishes, the best $5 I ever spent.…
ABC has just added an HD channel to their online streaming player, allowing you to watch episodes of shows like Lost, Desperate Housewives, and The Bronx is Burning in hot, hot HD quality. It's still in beta, and it'll obviously require a pretty decent connection to run properly, but it's pretty awesome that you can…