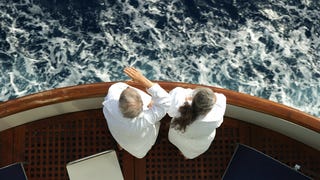 If you could fly, life would look a lot like these 71 photos from this week's Shooting Challenge. Well, we're pretty sure, at least. No one on staff can actually fly to fact-check that point.
In the northern hemisphere, yesterday was the summer solstice - the longest, lightest day of the year. Here are 45 different photos that you took in full-out pagan celebration.
If the Olympus E-620 was a cheap Four Thirds camera, consider the E-600 an even cheaper Four Thirds camera.
We saw the poster and possible lenses for Canon's EOS 7D yesterday, and now it looks like the floodgates are open. A photography forum has most of the details you'll need, except the exact price and release date.
We've seen the Red One blur the line between DSLRs and HD cameras with Esquire's video-still Megan Fox cover, but this video shows how a photography studio that shoots movie posters has used it to blend photography and video even more.