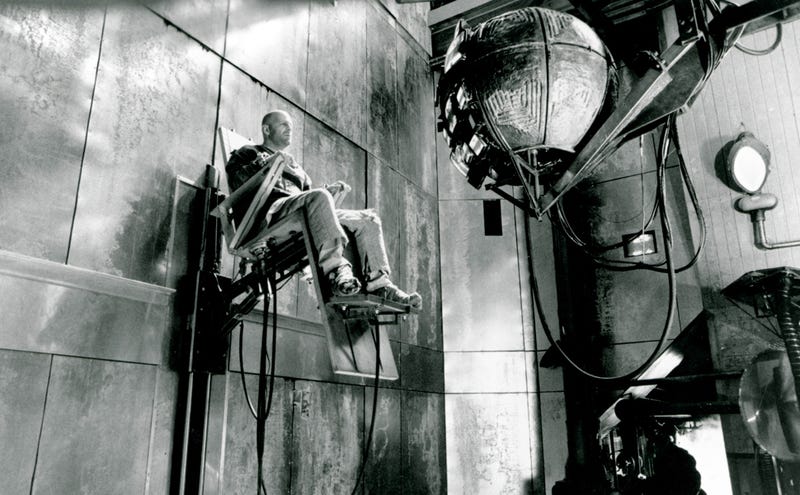 Everybody says we're in a new golden age of television, but what's coming next? What exciting new series is looming on the horizon? What pilot will earn the next cult following and clever hashtaggery on Twitter? Here is our list of all the science fiction and fantasy TV shows that are filming pilots.
Arrow promises non-stop returning and new villains for the next five episodes. Captain America: The Winter Soldier sets up a major plot twist in Avengers: Age of Ultron. Syfy is turning Brian Wood's acclaimed comic DMZ into a TV series, while The CW has a new show about strangers who must prevent an apocalypse…
Suppose you've been given a few weeks to live, but you've decided you don't want to spend your last days in a hospital bed. What if you decide, "Today is a good day to die," in a suitably stentorian Klingon voice? And you want a method of self-annihilation that's both interesting and nearly pain-free?
Along the DMZ, golf is not a sport for the faint of heart. The golf course at Camp Bonifas, just south of the Korean demilitarized zone, boasts just one hole, but what it lacks in quantity it more than makes up for in hazards. Live land mines line the course, and bizarre animals stumble out from the woods.
If there was ever such thing as a country ran by Grinches, North Korea would be that country. Why? Well, according to the BBC, North Korea has warned neighboring South Korea of "unexpected consequences" if South Korea decides to light up Christmas trees near their border.
Comic creator Brian Wood (DMZ, Northlanders, Channel Zero) has posted his 132-page artbook Public Domain 2 free for download on his Tumblr. If you're a fan of his dystopian cover designs for DMZ, you'll want to give this a peep.
It's Wednesday! Also known as New Comics Day. If you're not up for the weekly trek to pick up the latest issues, but you've been wanting to jump in on this whole comic book thing, we'll get you set up with some freebie comic books for your downloading pleasure, in an effort to further decrease your work productivity.…