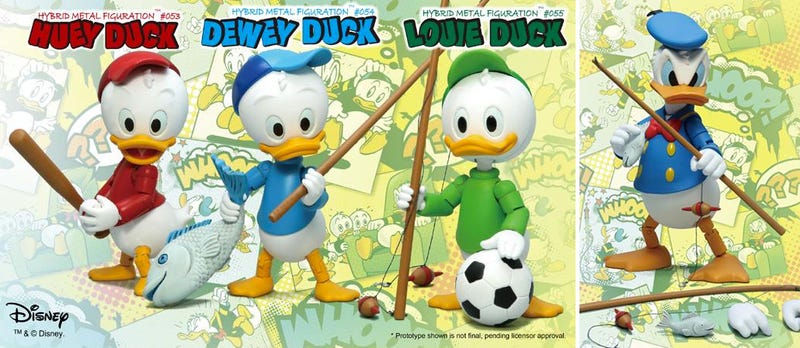 Scrooge McDuck was always the cranky but lovable curmudgeon that helped make the Duck Tales animated series so wonderful. But for some reason it's now Donald Duck who is furiously angry, which makes no sense given he and his three nephews, Huey, Dewey, and Louie, are getting a wonderful action figure treatment.
The average ticket price for getting into Walt Disney World is just north of $100, making the magic kingdom less than magical for your holiday budget. But instead of packing up the kids, wrangling them onto a plane, and then waiting in line to get into the park, just grab Lego's new towering Disney Castle and give…
As a completely depraved thought experiment, the Icelandic comedy troupe Mid-Island forced Disney's cantankerous, pants-less mallard to conform to the gritty, hyper-spartan "Dogme 95" style pioneered by Danish directors like Lars von Trier.