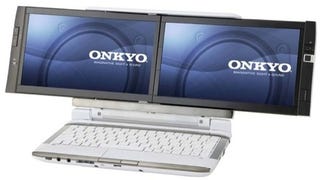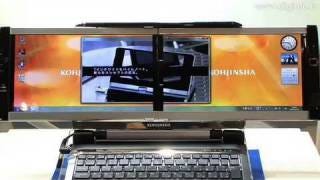 I was pretty skeptical about Kohjinsha's dual 10.1-incher when I first wrote about it, but it actually looks decently engineered in this video. The second display simply slides out behind the first, like on GScreen's Spacebook and Lenovo's W700.
It runs! It really runs! The GScreen Spacebook that is. We showed you exclusive shots a few weeks ago of the dual 15.4 inch display notebook, but now we've got video.
This is one of the first photos of an actual gScreen's dual 15.4-inch screen Spacebook—two full screens (not just an extra 10-inch one like Lenovo's W700). Really. There were renders before, but here are the photos.