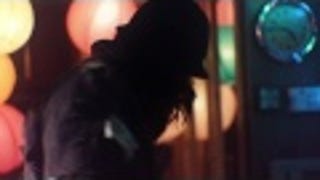 Here is the first episode of Dynamo, a crazy indie scifi web series that is one of the coolest (and silliest) things I've seen in a while. With visual effects that are dreamy and evocative, Dynamo is a bizarre peek into a post-apocalyptic future where it seems there is only one city left on Earth. A weird cast of…
With white LED lights in each foot, these Minifig flashlights are all kinds of cool. Crank the not-so-Minifig version's arm to keep him lit, or pick up the battery-powered keychain to help get your keys in the door.
Whether the laws of physics would allow something like this to happen, I do not know, but Jin Woo Han's faucet dynamo concept for powering small electric devices with water power is a neat idea.
In rural Africa, electricity is hard to come by. That's why Dr. Cedrick Ngalande has developed the Green Erg Generator—a dynamo that produces electricity from friction generated with the ground while walking.
The Gadget: The HydroStar SUB flashlight is billed as an ideal emergency tool or a handy device to take on your outdoor adventures. The dynamo-powered flashlight features single, dual and strobe LED modes along with a "snake eyes" laser pointer (it can even charge your USB gadgets). Plus, the SUB is shock resistant…