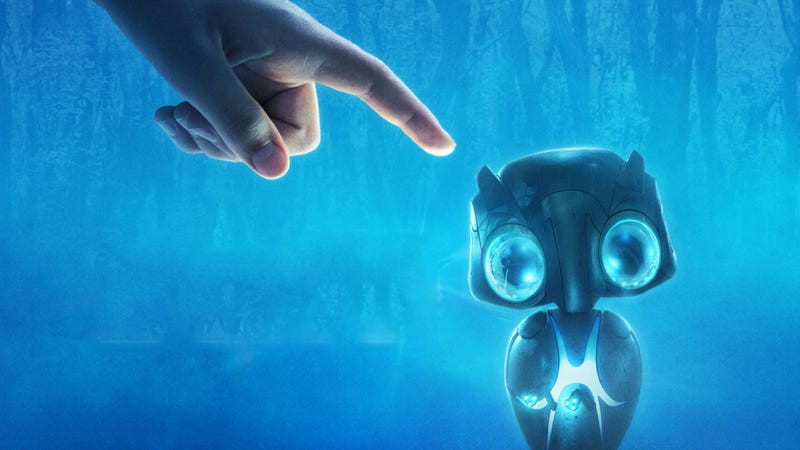 The influence of classic Spielberg movies is all over Earth to Echo. The plot is lifted from E.T., but the movie also borrows heavily from Goonies and other 80s movies about kids hanging out. But stylistically, this movie borrows nothing. In fact, it shows how to conjure the "80s kid movie" vibe without wallowing in…
The latest addition to the family-friendly boy-meets-alien genre is Earth to Echo, which features characters that are much more realistic than anything you'll see on the Disney Channel. We spoke with the director about channeling authentic kid dialogue and the creation of the cutest little alien robot to ever meep.
Sometimes it seems like every movie is either a sequel or a reboot. They remade Robocop and Godzilla. They're releasing sequels to the reboots of Spider-Man and Planet of the Apes. But there are still tons of original films in the pipeline. Here are over 50 forthcoming movies that aren't sequels, remakes or prequels.
Here's the first full-length trailer for Earth to Echo, a low-budget "found footage" movie about a group of kids who meet an alien who's stranded on Earth. Yup, it's E.T. with camcorders. But judging from this trailer, it has a lot of heart as these four friends have to stick together and grow up. And the alien is…
Check out the first photo of Meryl Streep in The Giver. Simon Pegg and Nick Frost explain why they probably won't be in Ant-Man. Is another classic villain being hinted at for the Amazing Spider-Man films? That Ouija movie is still happening. Plus yet another Stephen King story is becoming a TV show. Spoilers ahead!