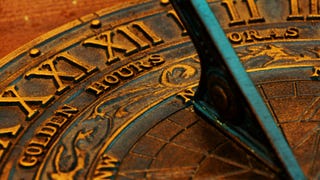 We live in a base-10 world. The decimal system governs everything from the binary functions of computers to the amount of change you get when you buy a Mashed Potato Slurpee. So why isn't the standard Earth day just 10 hours long? Credit the Egyptians for that one.
For over a century, archaeologists have argued over the original purpose of the strange looking object shown above, which was discovered in 1906 in the tomb of the ancient Egyptian architect Kha. Now, an Italian physicist claims to have deduced the artifact's true function:She says it's the world's first known…
3D software was used to create a virtual 3D-map of the Great Pyramid's hidden chamber of secrets. If you remember, a robot discovered mysterious markings in that room (which had been sealed for 4500 years) only a few weeks ago.