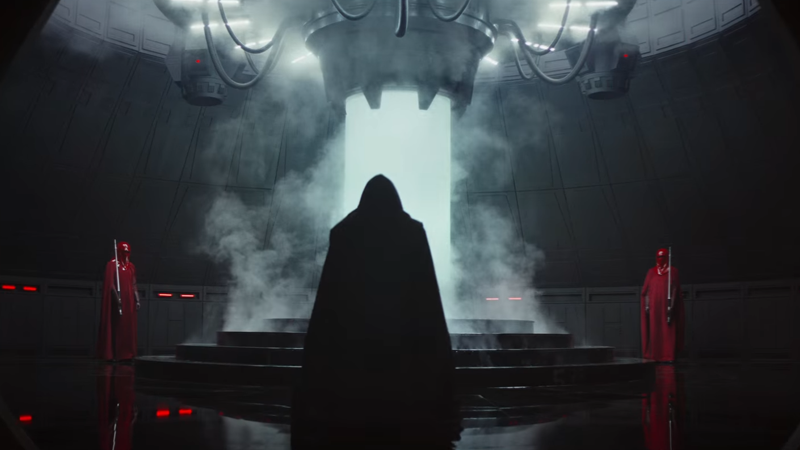 Ever since we first saw footage from Rogue One, we've wondered about that one mysterious shot of a kneeling hooded figure in front of a mysterious, foggy tube. Who's the figure? What's inside the tube? Well, a seemingly innocuous featurette for the movie might have provided the answer.

While Star Wars Underworld will likely never make its way to production at this point, hearing details about what might have been in this exploration of the seedy underbelly of Coruscant is still a fascinating prospect. Case in point? The revelation of Emperor Palpatine not just being in the show, but him apparently…
This Sunday Robot Chicken will air their third Star Wars special. You can see the first little sketch here, starring Seth MacFarlane as Emperor Palpatine. Could anything be funnier than Bob Goldstein, Jedi Injury Lawyer? You be the judge.