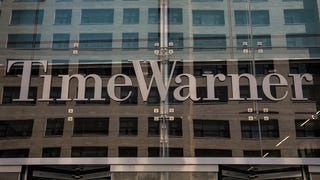 On Wednesday, Charter Communications completed its massive purchase of Time Warner Cable and Bright House Networks, which means that America's newest three-headed cable monster has finally hatched out of its $65.5 billion egg. Rejoice! Haha, just kidding.
A team of scientists has discovered a gene that renders bacteria resistant to colistin, a so-called last-resort antibiotic doctors use when other drugs have failed. This is very bad news, and yes, it could usher in a post-antibiotic era—if we let it. But here's why you shouldn't panic just yet, and what you can do…
As promised, that church in Jonesboro, Arkansas opened their mysterious 1920s time capsule this past Sunday. There were some of the usual suspects inside: some coins, some old newspapers... and some weird doublefork thing that has no explanation.
2012 is shaping up to be an action-packed year for the Earth—it's scheduled to end on no less than three separate occasions! If the the black hole and supernova don't obliterate us, the mystical Mayan catastrophe surely will, right? Let's ask NASA.
Today is the first day of the end of the world, according to the predictions of unquestionably sane biblical mathematician Harold Camping—and we're bringing you to the Whore of Babylon herself, New York City, live via web stream. Watch as Christian souls are raptured to the sky! Listen as the angels sound the seven…
The world is ending tomorrow. Maybe. Odds are, if you're a Gizmodo reader, you'll be stuck down here with the rest of us sinners—pick up this apocalyptic hardware beforehand.
Their press release reads like a speech from the 2004 GOP presidential convention, but Instant Access Networks still has some pretty cool tech up their sleeves when it comes to protecting our technology from electromagnetic pulses (EMPs). Citing one megaton nuclear bombs over Kansas and rogue terrorist states, IAN…