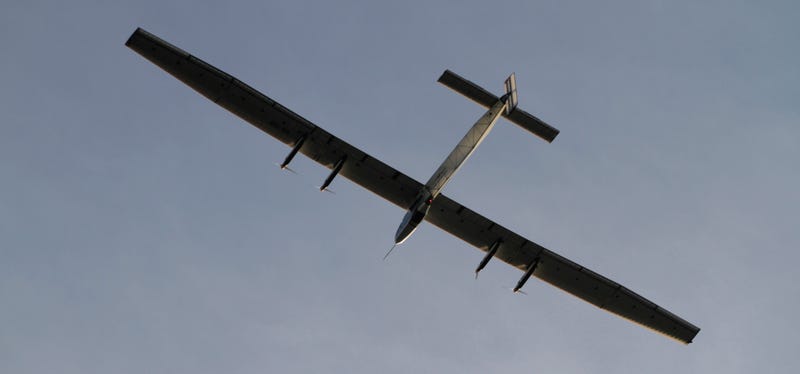 Google's solar powered Internet drone may have just tanked in a desert, but other sun-powered fliers are still going strong, including the Solar Impulse plane, which has just taken off on a nearly 5,000 mile journey across the Pacific, from Nanjing, China, to Hawaii.
This poignant image (cheer up, buddy!) of a pup named "Blizzard" was taken in 1912 by Antarctic adventurer Frank Hurley, who two years later would be the photographer on Ernest Shackleton's famed Endurance Expedition. This shot is from the First Australasian Antarctic Expedition, which set out in 1911.
Nothing can stop these little guys. Panasonic's Evolta battery-powered robots were already pretty impressive, but now they're going for a hat trick of endurance-testing awesomeness by taking on Hawaii's Ironman Triathlon later this Fall.
At -55 degrees, your phone's dead, but unlike people, it can be revived. In fact, a Moto Krzr survived a bath in a -314.7F bucket of liquid nitrogen. More from Popular Mechanics' winter hell phone survival test here: [PopMech]
In the big book of marketing gimmicks, you will find a whole chapter devoted to breaking world records. Even if unsuccessful, they attract loads of attention while helping to suppress any negative press that may be floating around. That having been said, Netflix is gearing up for the "Netflix Movie Watching World…