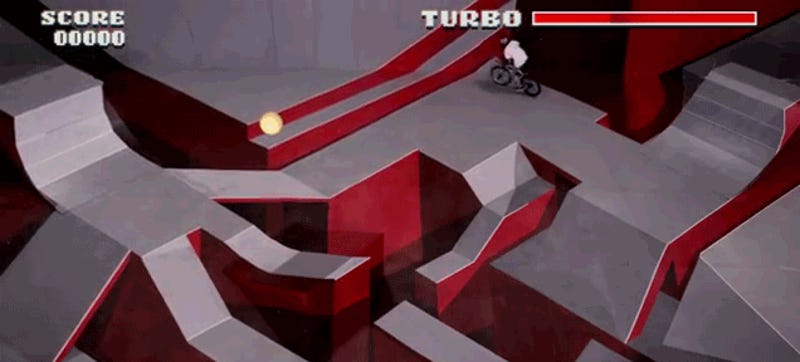 What a tricky mind trip. Though it looks like this fixed gear biker is playing a video game or stuck inside a M.C. Escher drawing or a part of an optical illusion, he's actually riding on a real bike course made with real ramps and doing real jumps. It just looks crazy from our perspective
Of all the the mind-bending, unfathomable pieces of art to choose to recreate in Lego, surely anything by Escher must be the hardest, with all its impossible stairs, bridges and passageways. Still, that didn't stop Riccardo Zangelmi from trying.
If you've ever wondered what it would be like to climb around M.C. Escher's never ending staircase, you can give it a try right now on the lawn of the Tate Modern in London. Architecture firm dRMM has set up on installation that combines 15 wooden stairways, creating a dizzying maze designed to confuse visitors.
Watching a real life version of Escher's Impossible Waterfall melts my brain. The more I look at, the more confused I get! Thankfully, the secret on how the whole illusion works is out. There's clear DIY instructions on how to make your own impossible waterfall on Instructables and that video above shows what's …
Remember this? Still pretty crazy! But maybe a little less so after taking a look at David Goldman's theory of how exactly this contraption was put together:
The water runs uphill, drops back down, spins a wheel, and runs right back up hill again. For perspective-bending artist M.C. Escher, that vision this carefully sketched lithograph.