Hugo Barra, VP of Product Management for Android, is out at Google and will join Chinese phone maker Xiaomi. [Hugo Barra+]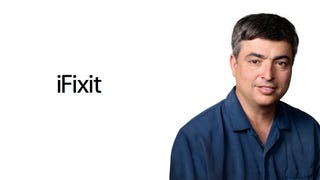 Eddy Cue, Apple's senior vice president of Internet Software and Services and Ferrari board member, is Apple's do everything, fix any problem man. According to WSJ, he's the guy who's in charge of fixing Apple Maps and Siri.
WSJ is reporting that Keith Pardy, RIM's Chief Marketing Officer, has resigned and will leave the company over a six-month transition period. WSJ's sources cite "personal reasons" but given the timeframe, the BlackBerry PlayBook is expected to release soon (and BlackBerry needs a bonafide hit), it's a peculiar move…
What's been put in the Finns' herring recently? Something must have triggered a seismic change, with their third exec in as many days announcing his resignation. Chairman Jorma Ollila today confirmed he will resign come 2012.